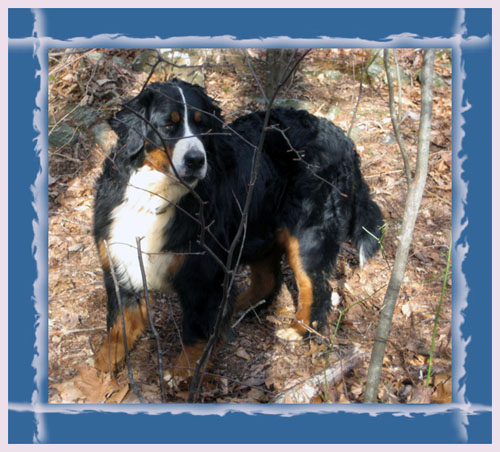 Lilly is our pensive girl, she always looks like she is in deep thought, though don't be fooled, she is in on most of the berner pranks.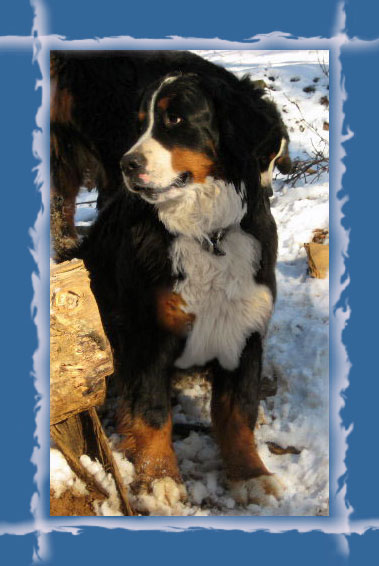 She is a big girl with wonderful substance and bone, and a fabulous coat. She can easily clear off the coffee table with one swoop of her tail...though it is an accident, of course.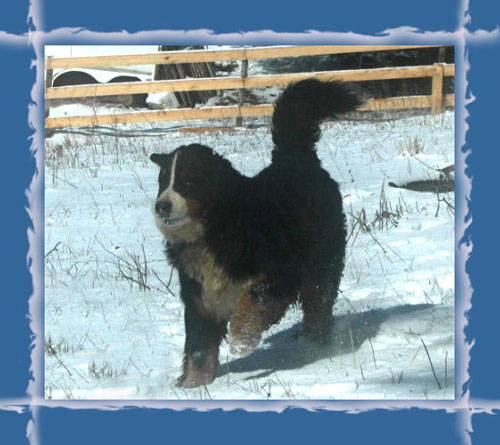 Lilly is very playful and loving, and is always happy to sit in any humans lap (if they will allow her to do so).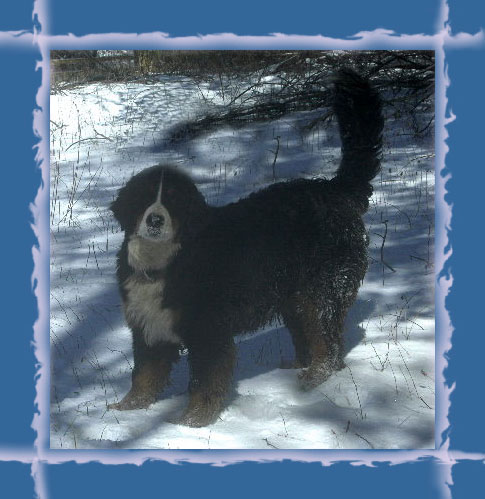 Lilly is from the van de Weyenberg kennel in The Netherlands and has a strong pedigree which includes Xtralarge van de Weyenberg. We are very lucky to have Lilly share her life with ours.