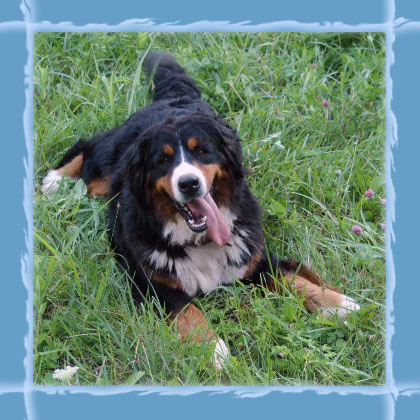 Fairest is a very warm and loving berner who can never get enough attention. She is very agile and very athletic and enjoys carting.
She has beautiful structure, which is no surprise since she is sired by World Champion Bobby van't Stokerybos.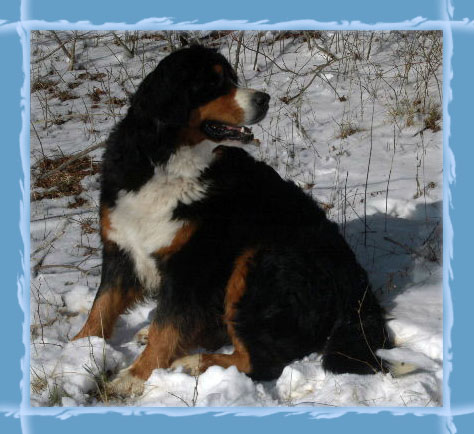 Intelligent, beautiful, and devoted to her human family, she exhibits all the most wonderful traits Berners are known for. We are very fortunate to have her with us.