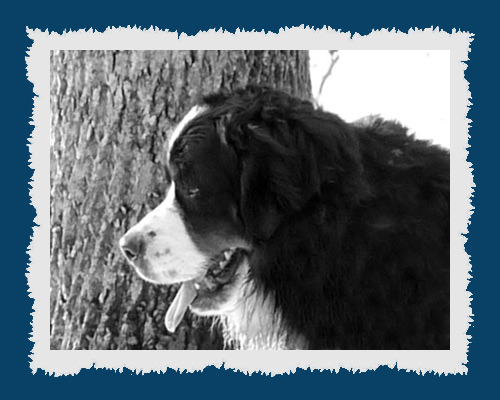 Hallmark came to us from the Stokerybos Kennel in Belgium. He is very well bred and has tons of breed type.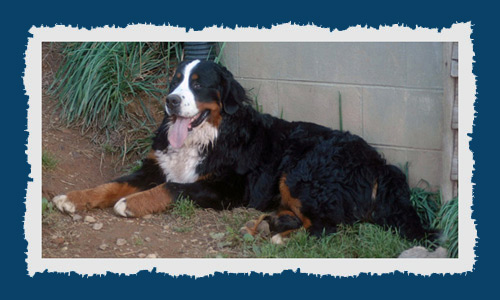 Hallmark has a very beautiful head with a short muzzle and an abrupt stop. His conformation is excellent and is very large weighing in at around 130lbs.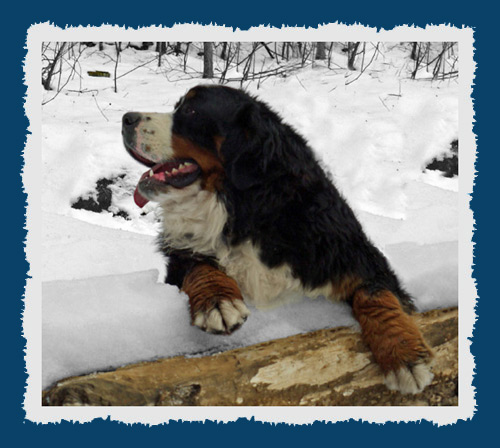 Hallmark also has a wonderful disposition and loves everyone. He is very friendly and outgoing, has the typical berner antics, and is quite the goofy boy!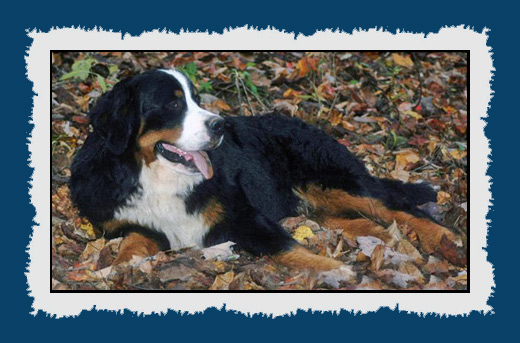 He loves to play, swim, and participate in all of our daily activities.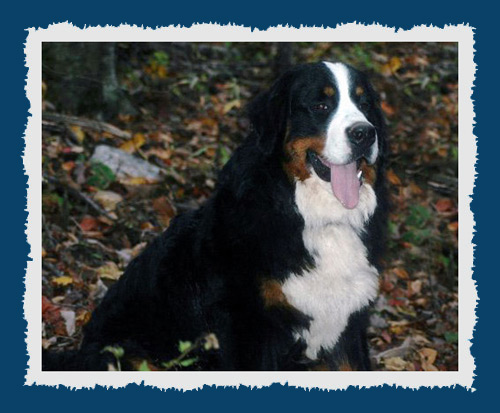 His only fault is he likes to get dirty. If he finds a muddy spot or puddle he is going to get as much on him as is doggedly possible. We have to clean him up at the end of every day. And if it rains... we have our hands full!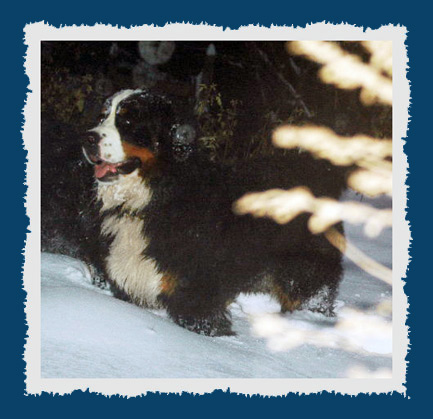 We are very fortunate to have Hallmark here with us and look forward to sharing many years with him!