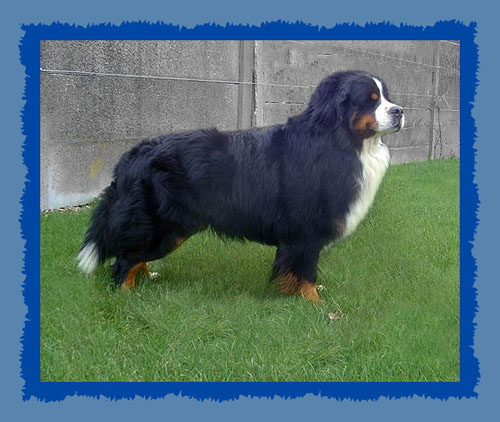 Erosz is one of the finest examples of a Bernese Mountain Dog that we have seen. He is a wonderful ambassador for the breed and he has tons of Berner type. Erosz was shown in Belgium where he received the highest scores of excellence.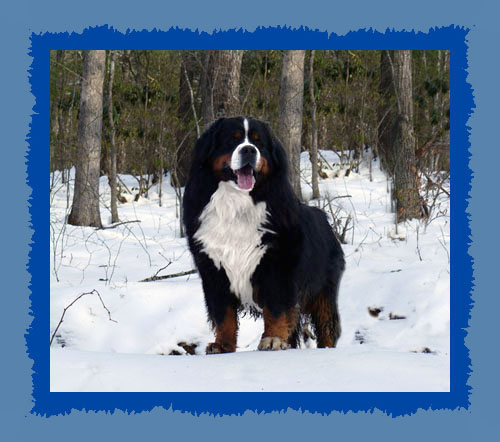 Erosz has the most exquisite head with a nice broad forehead; short muzzle, well-defined stop, soft dark eyes, and well set ears. He has a beautiful long coat with brilliant color and shine. Nice substantial bone, a fantastic top line, and wonderful structure.
And to top it all off he has a disposition that is golden, very friendly, brave, and outgoing. We are extremely lucky to have him here on our farm.