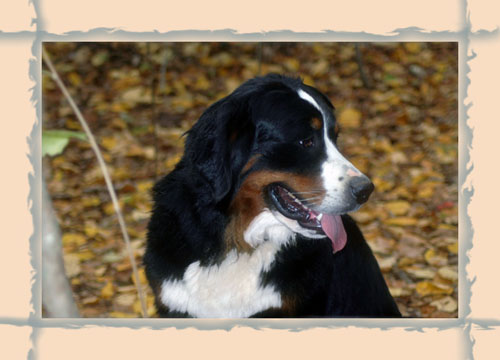 Haven, from the world-renowned Stokerybos kennel, is a very courageous berner, she is not afraid to try anything.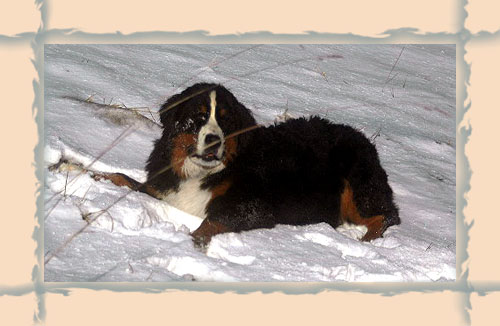 100 percent Tomboy and an expert in the woods around us. She is happy wandering through a deep rolling creek, or climbing the steepest ridge.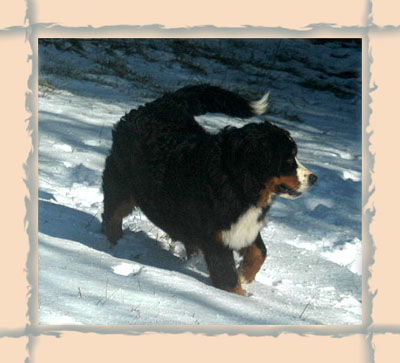 She also loves other animals and once tried to adopt an orphan kitten. She is a very stocky berner, with wonderful conformation, a compact body with beautiful top line and a gorgeous head and coat. Her gait is effortless and free.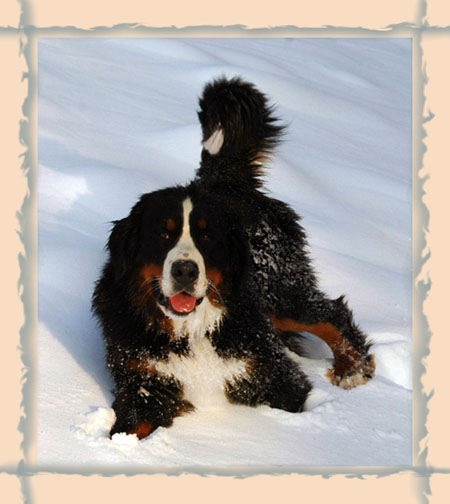 She looks a lot like her sire, Bernerdalens Yannis. We thank Susan and Ivan for this wonderful girl and look forward to sharing our lives with her.