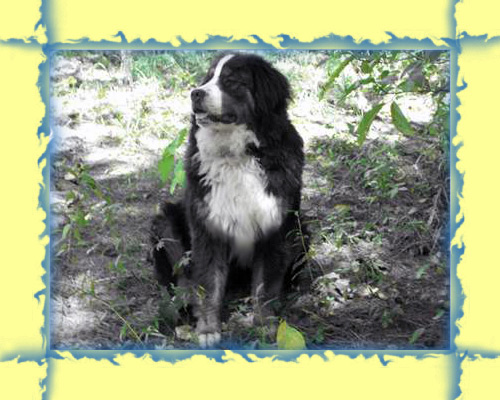 Moon is one of the most fun loving Berners at our farm. Always smiling and happy, she exudes joy and it is impossible to be around her and not smile at her and her antics.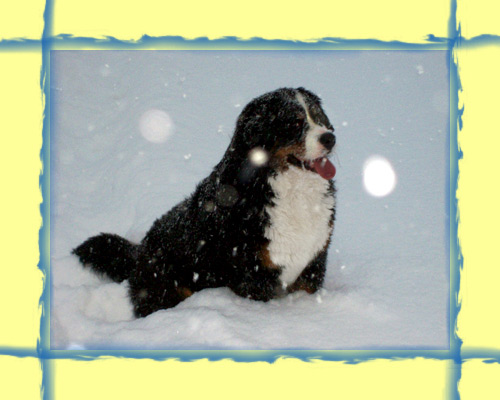 She is a compact female with a wonderful top line, good bone, and beautiful dark eyes. She has an exceptional Berner head with a short muzzle and wide crown. As a total package Moon reflects the classic Berner type.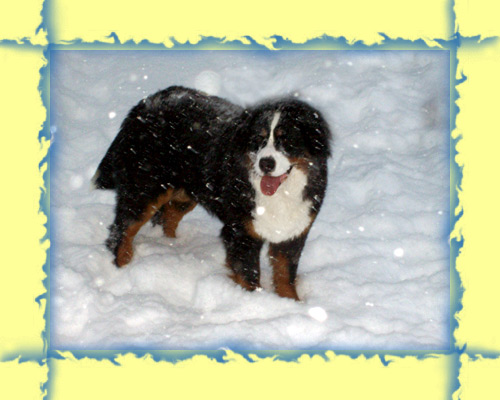 Because Moon has such an excellent disposition she is often times kept with an older puppy and is an excellent babysitter. Moon is truly a treasure amongst the Snowbiz Berner family.